While this week showed little major news, the ISM national services index demonstrated unexpected gains in November 2022. Overall, as key events stay on tap for next week, mortgage markets faced a quiet period.
As usual, trading volume declined towards the end of the year. Thus, mortgage rates ended the week slightly higher.
ISM National Services Index Demonstrates Expansion
Throughout 2022, consumer trends shifted from goods toward services. Therefore, the ISM national services index represented the most significant economic report of the week. As a matter of fact, it revealed unexpected strength in service industries in November.
Conclusively, the services index rose to 56.5, far above the consensus forecast. Levels above 50 indicate that the sector is expanding. These results contrasted with the ISM manufacturing sector data, which showed declines to the lowest level since May 2020. After a big swing toward goods during the pandemic, consumer spending swung back to services this year.
Producer Price Index Presents Movement in "the Right Direction"
Coinciding with the ISM national services sector index release, the latest Producer Price Index (PPI) came out. Holistically, PPI measures the change in selling prices received by domestic producers, meaning wholesale prices for items used to make finished products. In November, PPI rose 0.3% from October, above the consensus forecast.
It was 7.4% higher than a year ago, though down from 8.0% last month and a peak of 11.7% in March. In short, PPI inflation moved in the right direction, but the annual rate did not decline as much as expected. Investors place much more weight on the broader Consumer Price Index (CPI) data (published next week).
Mortgage Application Volumes Fall to 25-Year Lows
Aside from the ISM national services sector index and Producer Price Index, investors turned toward mortgage rates. Despite dropping over the last few weeks, higher mortgage rates continue to heavily impact mortgage application volumes. Moreover, mortgage application volumes fell near the lowest levels in 25 years.
According to the latest data from the Mortgage Bankers Association (MBA), purchase applications decreased 40% from last year at this time. Furthermore, applications to refinance a loan plunged a shocking 86% from one year ago. The average loan size for homebuyer applications dropped to $387,300, the lowest level since January 2021.
Looking Ahead After the Latest ISM National Services Index
After the latest ISM national services index, investors focus on the final three major economic events of the year. Notably, the CPI inflation data represents the biggest economic report, which publishes on Tuesday. Investors and analysts widely follow the Consumer Price Index (CPI) as a monthly inflation indicator that looks at the price changes for a broad range of goods and services.
The next Fed meeting takes place on Wednesday. Investors forecast a 50-basis point rate hike. However, investors look for more specific guidance on the pace of future rate hikes and bond portfolio reduction. Finally, the next European Central Bank meeting follows on Thursday. Similarly, analysts anticipate a 50-basis point rate increase.
---
Though the ISM national services index surprised investors, the quiet week led mortgage rates to move slightly higher. Never miss an update with MBSQuoteline. To receive by-the-minute updates on mortgage-backed securities, try our platform free for 14 days.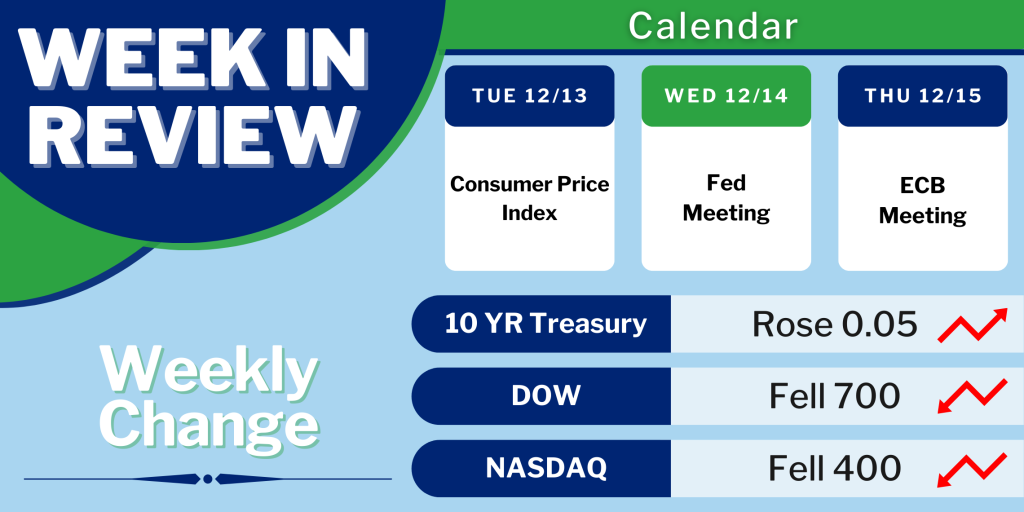 Stay connected with MBSQuoteline on social media by following us on Facebook, Twitter, and LinkedIn.
All material Copyright © Ress No. 1, LTD (DBA MBSQuoteline) and may not be reproduced without permission. To learn more about the MortgageTime™ newsletter, please contact MBSQuoteline at 800.627.1077 or info@mbsquoteline.com.