Low consumer confidence should be no surprise with the continuously rising rate of inflation and interest rates. The monthly report on consumer confidence published by the Conference Board has been receiving more attention lately, since it may provide information on upcoming spending habits.
The latest reading released this week revealed a larger than expected decline, the lowest level since February 2021. There were also some interesting divergences in the details of the report. While consumers expected the labor market to remain very strong, they also intend to scale back a on pricier purchase. These include, large appliances, motor vehicles, vacation travel later in the year.
Low Consumer Confidence Drops Along With ISM Report
Low Consumer Confidence isn't the only economic indicator .Institute of Supply Management (ISM) Reports show a drop to the lowest level since June 2020. The national manufacturing index fell to 53, despite a forecast of 54.5. Still, levels above 50 indicate that the sector is expanding.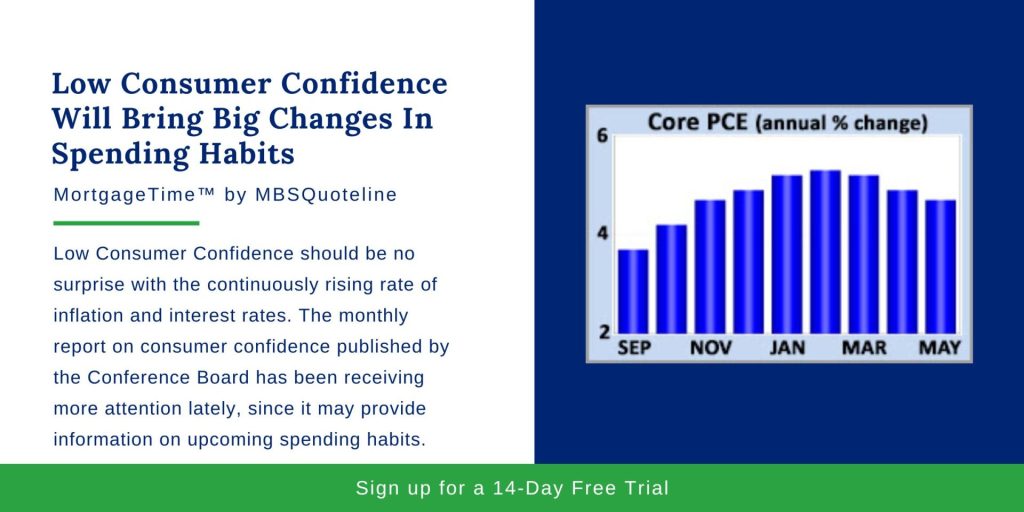 Core PCE Rises Despite Low Consumer Confience
The PCE price index is the inflation indicator most used by the Fed. In May, core PCE was 4.7% higher than a year ago. This is below expectations and down from 4.9% last month. The annual rate of increase was below 2.0% during the first three months of 2021. Investors question when inflation will moderate. Disruptions due to the pandemic and conflict in Ukraine are still ongoing
Looking Ahead After Low Consumer Confidence Report
Looking ahead, low consumer confidence may not improve with future rate hikes. Investors will also continue to look for additional Fed guidance on the pace of bond portfolio reduction. On Friday the key Employment report is to be released. These figures on the number of jobs, the unemployment rate, and wage inflation will be the most highly anticipated economic data of the month. The ISM national services sector index will come out on Wednesday.
---
Low consumer confidence, inflation, and Ukraine has investors keeping a close eye on the mortgage markets. Never miss an update with MBSQuoteline. To receive by-the-minute updates on mortgage-backed securities, try our platform free for 14 days.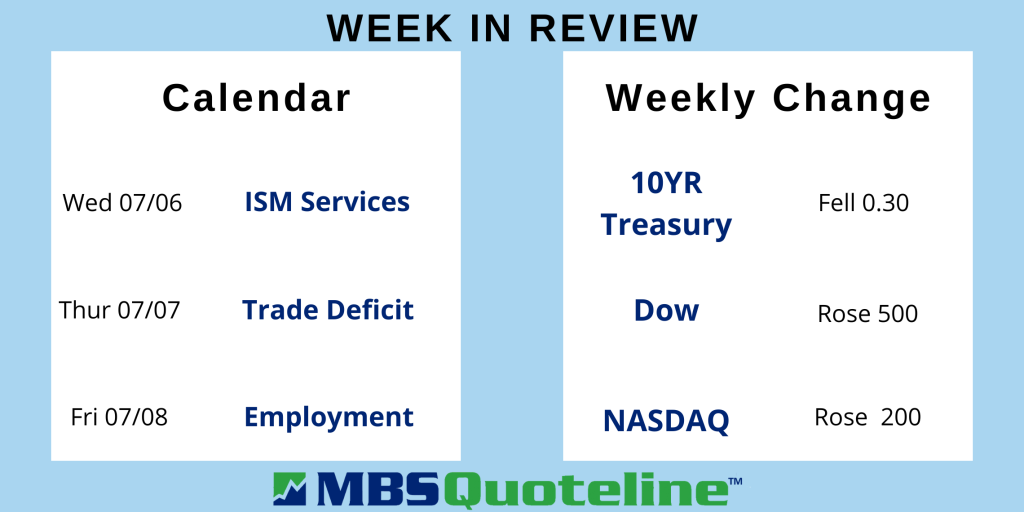 Stay connected with MBSQuoteline on social media by following us on Facebook, Twitter, and LinkedIn.
All material Copyright © Ress No. 1, LTD (DBA MBSQuoteline) and may not be reproduced without permission. To learn more about the MortgageTime™ newsletter, please contact MBSQuoteline at 800.627.1077 or info@mbsquoteline.com.