This past week marked disappointment in the labor market as job gains see a startling plummet. The major economic data accompanied by Friday's labor market report fell well below analyst expectations. As a result, mortgage rates ended the week lower.
Job Gains See a Startling Plummet
The monthly Employment report was highly anticipated. Without a doubt, the Employment report saw an enormous miss, but the reason why is far less clear.
In April, job gains saw a startling plummet when the economy gained just 266,000 jobs. Thus, job gains notched far below the consensus forecast of 975,000.
To make matters worse, the unemployment rate increased to 6.1%. Therefore, the unemployment rate rose above the consensus for a total decline to 5.8%.
Now, investors debate the cause of the shortfall. Whereas some believe it is due to unexpectedly slow job creation by companies, others feel that there is a lack of available workers to fill positions.
While job gains saw a startling plummet, the average hourly earnings showed positivity. Analysts consider average hourly earnings to be an indicator of wage growth. In April 2021, earnings rose 0.7% from March. Due to this outcome, average hourly earnings slightly increased above the consensus forecast.
However, they still were only 0.3% higher than a year ago, down from an annual rate of increase of 4.2% last month. The rapidly shifting proportion of higher paying and lower paying jobs in the U.S. has made average wage growth highly volatile in recent months.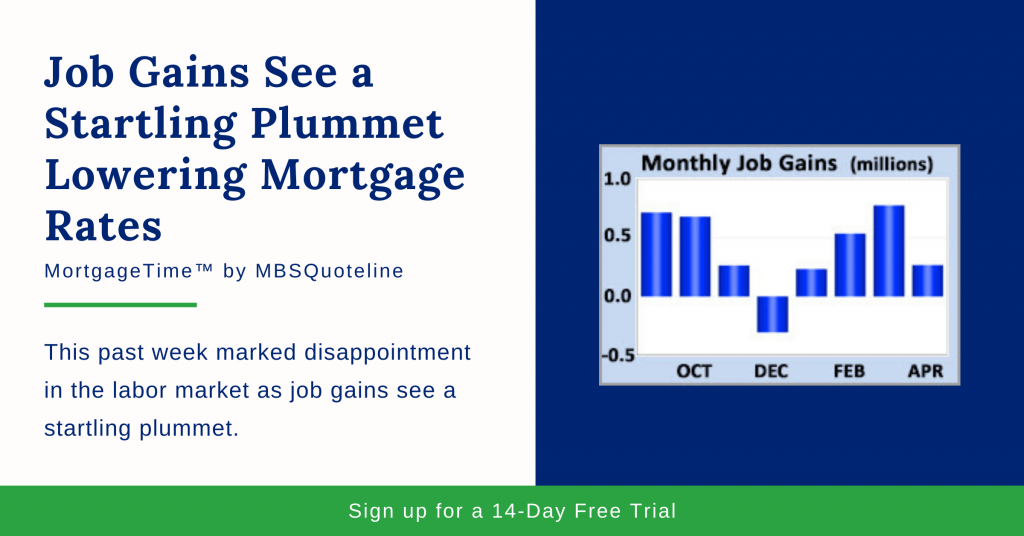 Manufacturing Fell Short of Forecasts
Aside from job gains seeing a startling plummet, there were a couple of other significant economic reports released this week from the Institute of Supply Management (ISM). However, they also fell short of the forecasts.
The ISM national manufacturing index unexpectedly dropped to 60.7. This statistic is well below the consensus forecast of 65.0. Similarly, the ISM national services index fell to 62.7. Once again, the data declined below the consensus of 64.0.
Overall, these two reports did not meet the elevated expectations of investors. However, levels above 50 indicate that the sectors are expanding. In conclusion, both reports remained quite strong by historical standards.
Looking Ahead After Job Gains See a Startling Plummet
Looking ahead after job gains see a startling plummet, investors still monitor global COVID-19 case counts and vaccine distribution.
Beyond that, the Consumer Price Index (CPI) releases on Wednesday. Analysts and investors widely follow the CPI monthly inflation report. They use this data to gauge the price change for goods and services.
Retail Sales comes out on Friday. Since consumer spending accounts for over two-thirds of U.S. economic activity, retail sales data is a key indicator of growth.
---
Want to see how mortgage-backed securities are affected when job gains see a startling plummet? Never miss an update with MBSQuoteline. To receive by-the-minute updates on mortgage-backed securities, try our platform free for 14 days.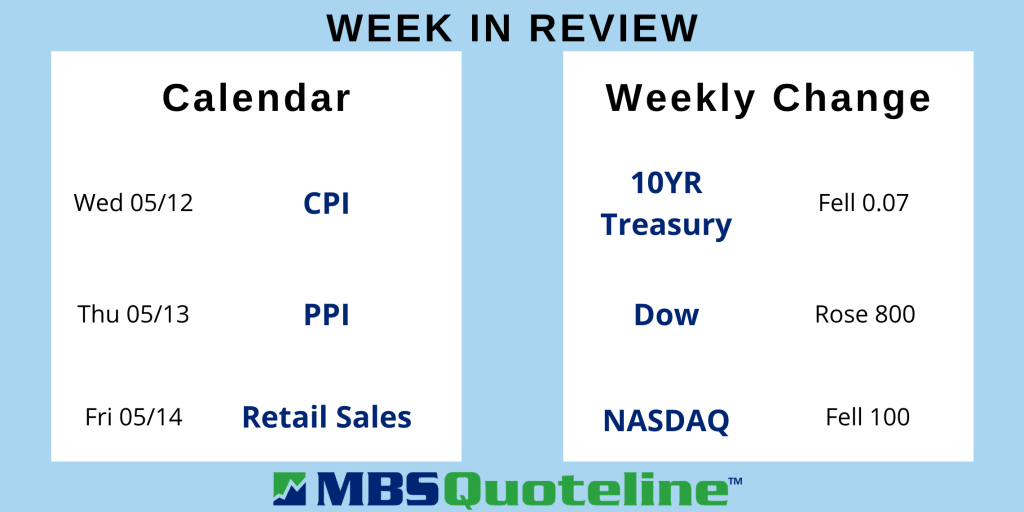 Stay connected with MBSQuoteline on social media by following us on Facebook and LinkedIn.
All material Copyright © Ress No. 1, LTD (DBA MBSQuoteline) and may not be reproduced without permission. To learn more about the MortgageTime™ newsletter, please contact MBSQuoteline at 800.627.1077 or info@mbsquoteline.com.