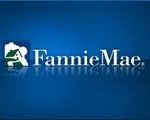 Our special guest on the Lykken-on-Lending blog talk radio show today was Doug Duncan, the Chief Economist for Fannie Mae.  Doug  provided his thoughts on the economy, housing, Europe, and inflation, but the most interesting comments had to do with his answer to a question asking how he would characterize what will happen in  2012.  Doug answered by directing the listeners to a Fannie Mae research paper entitled 2012 – Year of the Political Economy.  This paper can be found on the Fannie Mae web site at http://www.fanniemae.com/portal/about-us/media/financial-news/2012/5609.html.  Doug explained that  2012 will be very heavily effected by the number of regulations just added to the books, as well as the many new regulations to be issued in the months to come.  The consequence of the huge number of new regulations is UNCERTAINTY.  He estimates that uncertainty will cost the economy 1% in Gross Domestic Product or $500 to $750 billion in 2012, effecting both the consumer and businesses.
Click PLAY to listen to the podcast of this week's BlogTalkRadio/Lykken on Lending with Dave Lykken and MBSQuoteline's Joe Farr:

MBSQuoteline supplies the essential market information necessary for effective decision making by Originators when assisting borrowers during the loan origination process, and for secondary marketing departments while managing pipelines. For additional information or to sign up for a free 2-week trial subscription, visit www.MBSQuoteline.com or call (800) 627-1107.
Tune in every Monday at 1:00pm(et)  for up-to-the-minute information on interest rates, loan programs and "hot" industry news related to the mortgage industry. Dial: (646) 716-4972 or log in at: www.blogtalkradio.com/lykken-on-lending