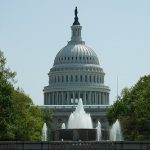 Glen Corso, Executive Director of  The Community Mortgage Banking Project, joined the BlogTalkRadio/Lykken on Lending show again today and was kind enough to answer a series of questions from the hosts about the content of the Dodd-Frank Act (DFA).  Glen has lobbied on behalf of the industry as this bill progressed through the legislative process.  The DFA is expected to pass the Senate soon and will then be signed by the President.  It has several provisions which, when implemented, will have a significant impact on the mortgage industry.  Its implementation is many months down the road, but its content needs to be understood to the extent possible.  Many of the provisions in the DFA will not be fully understood until regulators have finalized the Bill's implementation rules.
Click on the attachment to read through an extensive Q & A on these topics.
Click PLAY to listen to the podcast of this week's BlogTalkRadio/Lykken on Lending with Dave Lykken and MBSQuoteline's Joe Farr:

MBSQuoteline supplies the essential market information necessary for effective decision making by Originators when assisting borrowers during the loan origination process, and for secondary marketing departments while managing pipelines. For additional information or to sign up for a free 2-week trial subscription, visit www.MBSQuoteline.com or call (800) 627-1107.
Tune in every Monday at 1:00pm(et)  for up-to-the-minute information on interest rates, loan programs and "hot" industry news related to the mortgage industry. Dial: (646) 716-4972 or log in at: www.blogtalkradio.com/lykken-on-lending