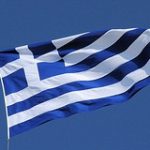 The economic troubles of Greece have been in the news frequently in recent weeks. Its ability to recover from significant budget deficits and to pay its debts has been questioned and the government debt of Greece has been downgraded. The economy of Greece is tiny, however. The problem is that investors are concerned that other smaller European countries will reveal similar problems. Financial institutions and other private investors have become very reluctant to buy the government debt of these countries, requiring very high yields to do so. The fear is that as the problem grows, banks will become increasingly selective about lending worldwide, as they did during the subprime mortgage crisis.
The clear solution is for the Greek government to cut spending, but this takes time and is politically unpopular to accomplish, while the reduced access to credit markets has already taken place. Last week, the European Union (EU) and the International Monetary Fund (IMF) agreed on a $146 billion economic aid package for Greece to allow enough time for the country to stabilize. Still, Greek workers responded to proposed austerity measures with strikes and protests. Financial markets in Europe continued to fall as investors were skeptical that the bailout package would succeed.
Monday, the EU and the IMF surprised investors with the announcement that they will make available up to $1 trillion to support Greece and other EU members which are experiencing economic troubles. This enormous amount of aid demonstrates the commitment of the stronger European countries to maintaining the European Union and allowing the weaker countries time to recover. The Euro currency strengthened against the dollar and other currencies, and global stock markets rallied strongly.
US mortgage markets were helped by the troubles in Greece in two primary ways. First, in response to the uncertainty in Europe, investors shifted funds to safer investments, including US Treasuries and mortgage-backed securities (MBS). Second, investors expect that continued economic turmoil in Europe will reduce US exports to the region, slowing US economic growth and reducing inflationary pressures. Increased demand for MBS and lower future inflation are both positive for mortgage markets.