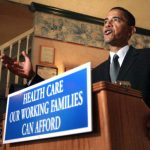 Here is the summary and podcast of this week's BlogTalkRadio/Lykken on Lending with Dave Lykken and MBSQuoteline's Joe Farr.
MBS prices are up +6/32 this morning, well above prices earlier in the morning. Some investors have issued favorable price changes as a result. The move higher was not predicated on any certain economic announcement. Short term Treasury auctions were well received and continued concerns about the debt situation in Greece have helped MBS prices. Mortgage rates have been fairly flat over the last few weeks, although there has been some intraday volatility. Last week's events included the Fed meeting and announcements of the two major inflation measures, CPI and PPI. The Fed meeting held no surprises and the inflation indicators showed that inflation is not a concern in the near term.
With the passage of the Health Care reform bill over the weekend, focus in Congress may switch to the financial sector. Several significant bills are under consideration, which if passed will force fundamental changes on the industry. All the proposed legislation includes increased regulation and oversight. Included in proposed legislation is a requirement for origination companies to retain some of the risk on the loans they originate and included in a proposed regulation is a change in how loan originators are compensated. Little in the proposed changes will be good for the industry.
To further the discussion from last week, the operational considerations in making the switch from best efforts delivery to mandatory delivery were discussed. Important in this decision is to have experienced professions managing the pipeline risk, to communicate the benefits of the related process changes to the origination staff, and to insure the data systems are adequate to support the information needs of the secondary marketing department.